Grand Tetons Chest Pack Combo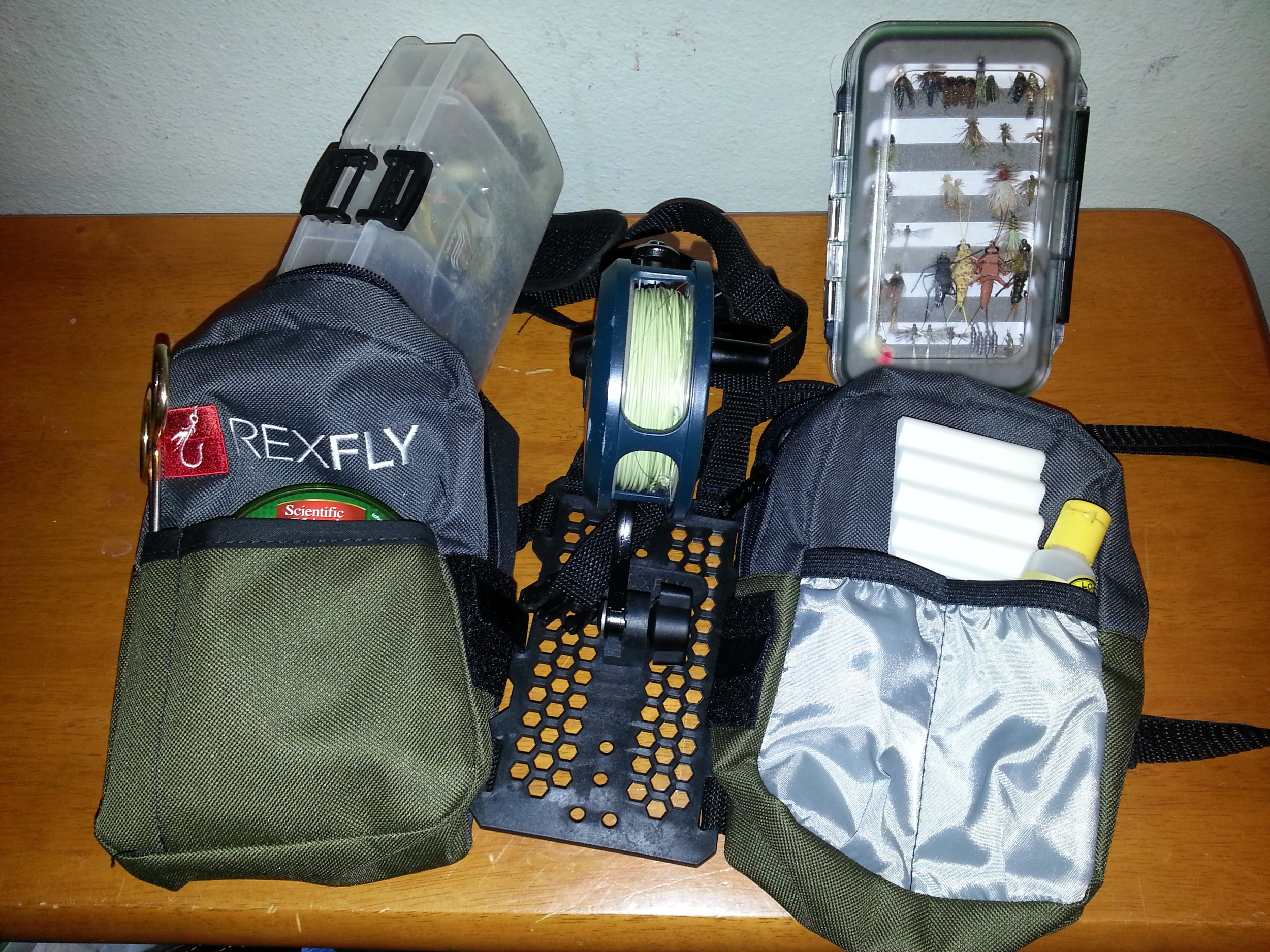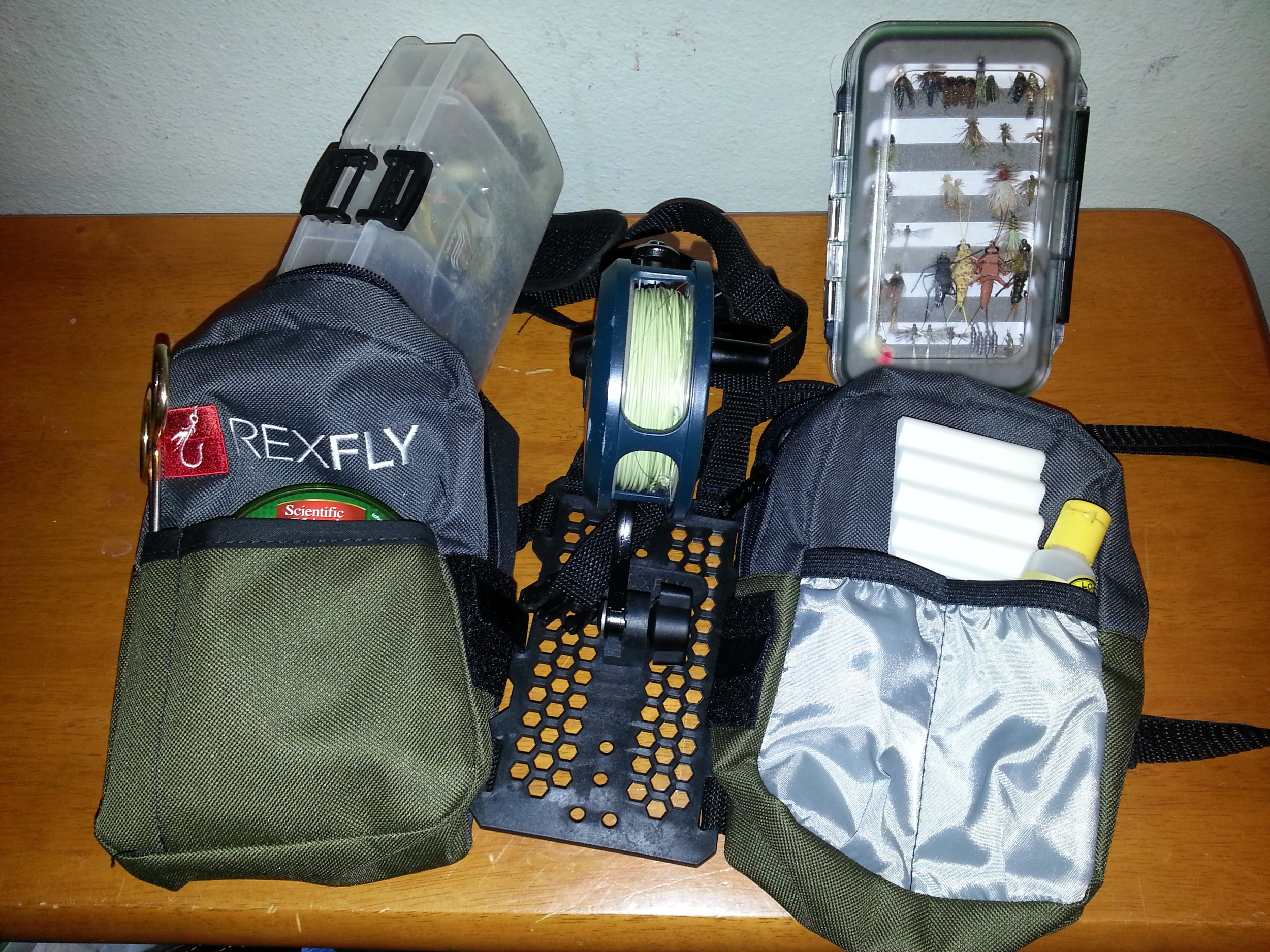 Grand Tetons Chest Pack Combo
The Rexfly Casting System plus 2 pouches create a chest pack to carry just the right amount of gear with you wherever you go fishing. Includes Rexfly adapters for your fly rod and fly reel. Each pouch carries a double-thick medium sized fly box. Or use one to carry snacks, drink, camera and anything else you might want.
The right side pouch has a slot to tightly hold your forceps and tippet spools or glasses. The left side pouch has a removable and replaceable foam fly patch and elastic pockets for floatant bottles and weights.
Pouches are easily removed if you want just one pouch or none on any day. Each pouch is approx. 7 3/4" high 5" wide and 2.5" deep.
MADE IN THE USA